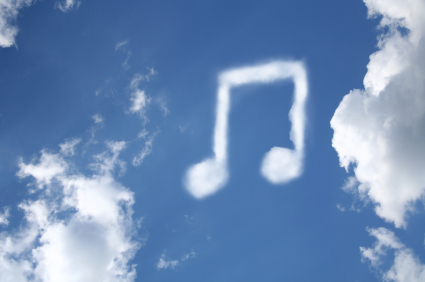 First of all, sorry about my week-long hiatus. I've been so busy at work, working odd hours, and doing stuff around the house and I've just simply been too tired to do anything. In my short spurts of down time, I decided to dip my toe into cloud computing. I've had a
Dropbox
account for a while now to keep some files available to my computer and my phone, but I wanted something that could do just a bit more. The most obvious place to start was my music collection. Compared to some people I know, mine is paltry, just shy of 1000 songs and about 3GB in size. I do keep some music on my android phone, but by no means do I have all of it on there. I've tried 3 different services,
mSpot
,
Amazon mp3/Amazon Cloud Player
, and
Google Music
.
First of all, Google Music is in beta and currently only available in the US by invitation. You can request an invitation on the site and I got mine within 2 days. As of right now there is NO storage limit, so those of you with thousands of songs can rejoice. Unfortunately, the PC app and android app could definitely use some polishing and is lacking some functions the other two offer (such as a lock screen widget on the phone). I'm sure this is because it's in beta right now though. No word yet though on when this will become available to everyone and how much it will cost (if it will cost anything at all)
Secondly, mSpot is fairly simple and easy to use. Signing up for free gives you 5GB of space. One complaint is that compared to Google's and Amazon's services, the PC application was VERY slow to upload. The sound quality also seems to be degraded on my phone and noticeably sounds worse than the original file.
Right now, I prefer Amazon. They also offer 5GB for free which is plenty for my smallish music collection. The android app is very functional and offers decent control. The sound quality is also much better than mSpot.
I must say, it's pretty cool to have my entire music collection anywhere I go without it taking up space on my phone's memory card, and for those of us who are still lucky enough to have
grandfathered unlimited data plans
, we can listen anywhere to our heart's content even if wifi isn't available